We got to Jackson around 10am and were on the lift by 10:30.
If you are planning to go to Jackson, beware, lift tickets are over $100, but you can get them online a tiny bit cheaper (atleast 48 hours in advance). Once you buy a ticket, hold on to it because that card can be recharged online for a little cheaper. If you want to save a few bucks.. buy your pass online a few days before and keep that card to recharge it online!
I was really excited to ski this mountain after not being here for a few years. When I was out here last, this was my first time skiing the mid west, and while I was a good skier, I was not great. The different snow, the large mountain, and the steep advanced nature of Jackson was must more appreciated this time around. While I was not a fan of Rendezvous Bowl the first time (the run off the top of the tram) it was my favorite run this year!
This is the highest part of the ski resort and quite windy. We stopped for a picture before heading down Rendezvous Bowl. The view was quite spectacular.
We tried to ski as much of the mountain as we could, starting at Aprevous and ending at the Hobacks, opposite sides of the mountain.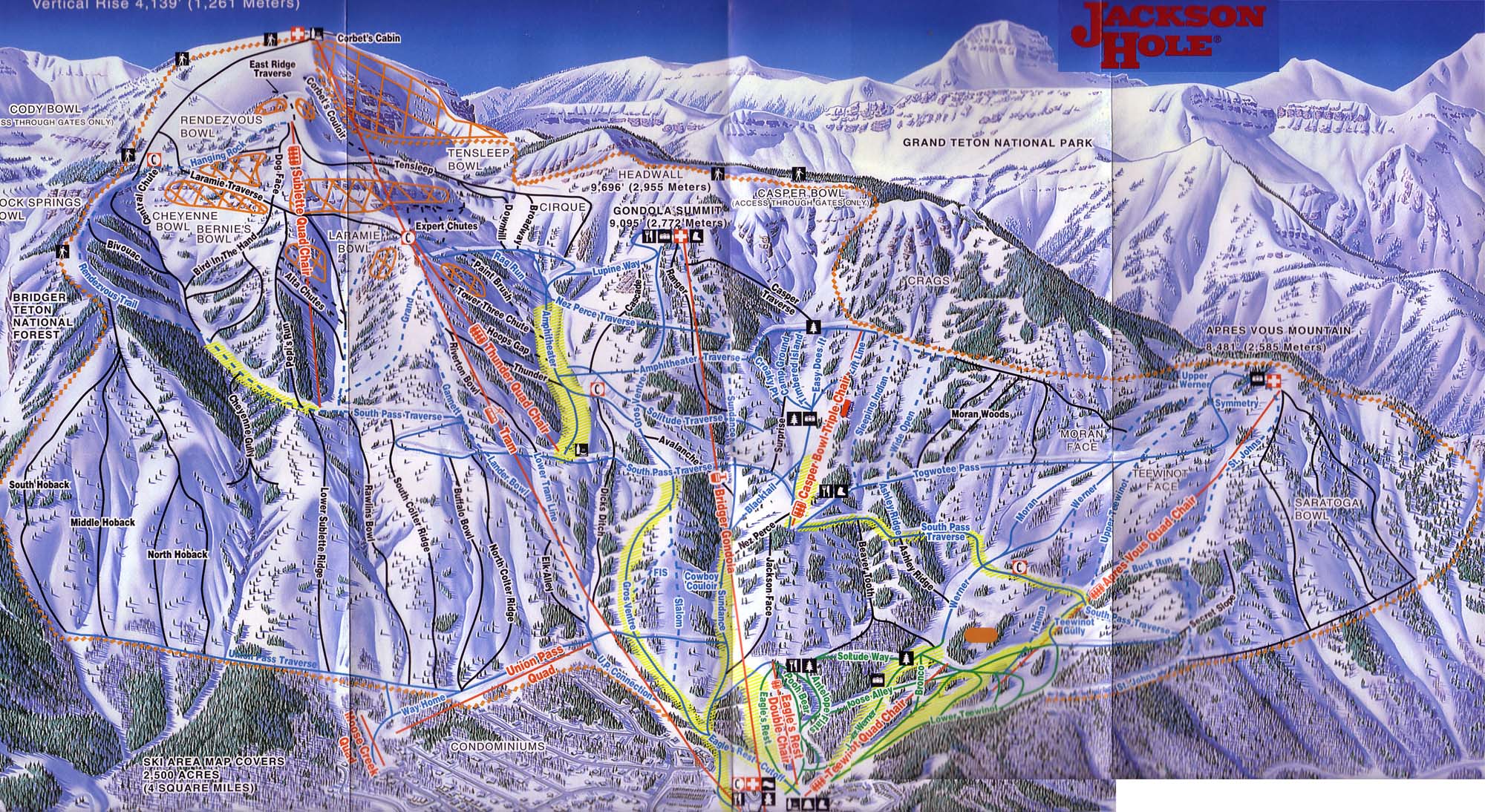 Ending the day on the Hobacks might have been a bad decision because trying to get down all that moguled wet snow on tired legs was a challenge.
All in all, we had a great day at Jackson Hole. The weather was quite warm (51 degrees!) which caused all that Jackson snow to be west, heavy, and a lot of work to ski around. But can we really complain about having a bright sunny day to ski?
Jackson is a great ski mountain for advanced skiers, but does not have many options for beginner or intermediate terrain. I highly recommend a trip to this resort, even though the lift tickets are quite steep. And after you ski, make sure you stop at iconic Mangy Moose for a drink!