It is a rainy Friday here in Connecticut.
I take that back....
it is torrential rain gale force wind Friday here in Connecticut.
Not a lot of talk about running.
Instead- Recipes and Good Eats!
Today I bring to you a traditional Portuguese recipe.
Let me start by saying I am 100 % Portguese. Both of my parents were born on a small Island smack dab in the middle of the Atlantic owned my Portugal called Sao Miguel which is a part of the chain of islands known as the Azores.
Probably one of the most beautiful places I have ever seen.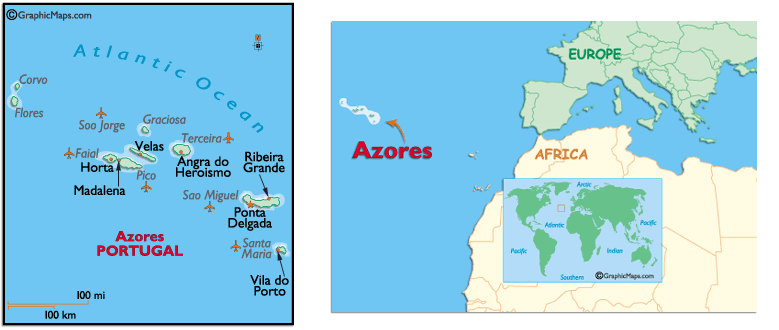 I have been lucky enough to visit the main land Portugal about 10 years ago,
and the island just this past June.
And I just realized I never shared all of my amazing pictures with you.
Will have to do that soon!
Now, back to food.
Portuguese cuisine has a lot of staples and traditions. And there is one dish that I never really appreciated until I was an adult.
I never knew the actual name of this dish, but I grew up eating it. Salted Cod is a staple in Portuguese cuisine. I grew up eating this casserole featuring Cod, potatoes, onions, olives, and hard boiled eggs. After a little research, I found a traditional recipe from Emeril Lagasse and a name - Bacalhau. I am not entirely sure how you pronounce it but I think it is something like Bach ul yah.
(This is how it traditionally looks- and how it looked growing up as a kid)
I should have called my aunt for her recipe, but I was feeling lazy and resorted to google. I finally found a recipe that resembled the cod dish I knew. And you know this recipe HAS to be traditional and good because its Emeril, and he used to cook in the town I grew up in, Little Portugal- aka Fall River, Massachusetts.
I however, liked this recipe.
Sans olive garnish and with the added tomato sauce.
I remembered my families recipe being red and saucy and
I hate olives so I used a very similar recipe that left them out and included tomato sauce.
The Recipe I used
(this is how mine looked)
DROOL!
Here is the recipe
You probably already have all of the ingredients (except the fish)
Ingredients
2 lbs salted Cod Fish
5 large potatoes
3 large onions sliced
3/4 cup olive oil
2 cloves of garlic, minced
1 tablesoon fresh parley chopped
1 1/2 teaspoon crushed red pepper flakes
1 teaspoon paprika
3 tablespoons of tomato sauce
1. Soak salted cod in cold water overnight or for a few hours. Drain water, repeat. Heat a large pot of water until boiling. Cook cod for 5 minutes, drain and cool leaving cod in large pieces. Set Aside
Note: I chose to use frozen unsalted cod. Ignore the step above completely if you do too. I thawed my cod, salt and peppered it and threw it right into the dish. Don't worry about cooking it like that step says it will cook enough in the casserole while you wait for the potatoes to soften.. no one likes overcooked fish anyway. Portuguese are famous for cooking everything well well WELL done. You cannot find a rare steak anywhere in the Azores.
2. Preheat the oven to 375 degrees. In an 8x11 casserole dish, layer half of the potato slices, all of the cod, and all of the onions. Top with remaining potato slices
(I used my mandolin which made sure all of my slices were the same thickness and cooked evenly)
3. In a small bowl, mix together the olive oil, garlic, parsley, pepper flakes, paprika, and tomato sauce. Pour evenly over the casserole.
4. Bake in preheated oven for 45 minutes or until potatoes are tender.
I chose to cover with foil for half of the baking time to make sure the potatoes cooked faster.
MODIFICATIONS
I made a few changes to make this recipe a little healthier and easier for me.
First, I chose not to use salted cod because I just don't have time or patience to unsalt it. And I don't like my food super salty. I used fresh cod from the famers market. Or if I am feeling REALLY frugal... I just use frozen tilapia or swai or what ever white fish is on sale that day. Fresh local unsalted unfrozen cod is best.
Secondly, I cut the amount of olive oil in half. It calls for a lot of olive oil and I wanted to cut some of it out for a healthier dinner and less oily fish. I also used twice as much garlic and parsley because I just LOVE garlic and parsley. Make sure you use the fresh stuff... no jarred garlic or dried herbs it just isn't the same!
It also had a little heat to it so if you are not a fan of spice, use less pepper flakes.
If you like it hot, then throw in some extra!
That's it!
It really is simple with not too many ingredients.
You can also make this the night before and keep it in your fridge for an easy dinner you just have to re heat the next day.

Everyone I make this for absolutely loves the simple yet unique flavor of this dish. I like to serve it up with a side salad or a side of green beans to get some veggies in.
Make this dish and let me know what you think!