We planned a last minute trip to Zion. I decided the weather was going to be gorgeous this weekend down in Southern Utah and it would be fun to camp with some new camping gear.
I also don't do crowds well so I knew this time of year would be a MUCH better time to visit Zion. A lot of the campgrounds go reservation based in March. And of course I was surprised to see the Watchman Campground was booked solid in MARCH.
Advice 1: Plan ahead even in the off season.
Advice 2: Plan WAY ahead during the spring, summer, fall months.
So lets talk about what you need to know for camping inside Zion National Park.
There are
three
camping options in and around Zion: Watchman, South, and Lava Point
All information is from
www.NPS.gov
Watchman: Inside the park- reservation needed, Fee $16, $18, $20
Reservations: 877-444-6777
Watchman Campground is located ¼ mile from the South Entrance. Tent and electric campsites are available year-round and group campsites are available by reservation from March through early November. There are 176 regular sites, 2 wheelchair accessible sites and 6 group sites. Watchman Campground is primarily occupied by reservations through the end of November.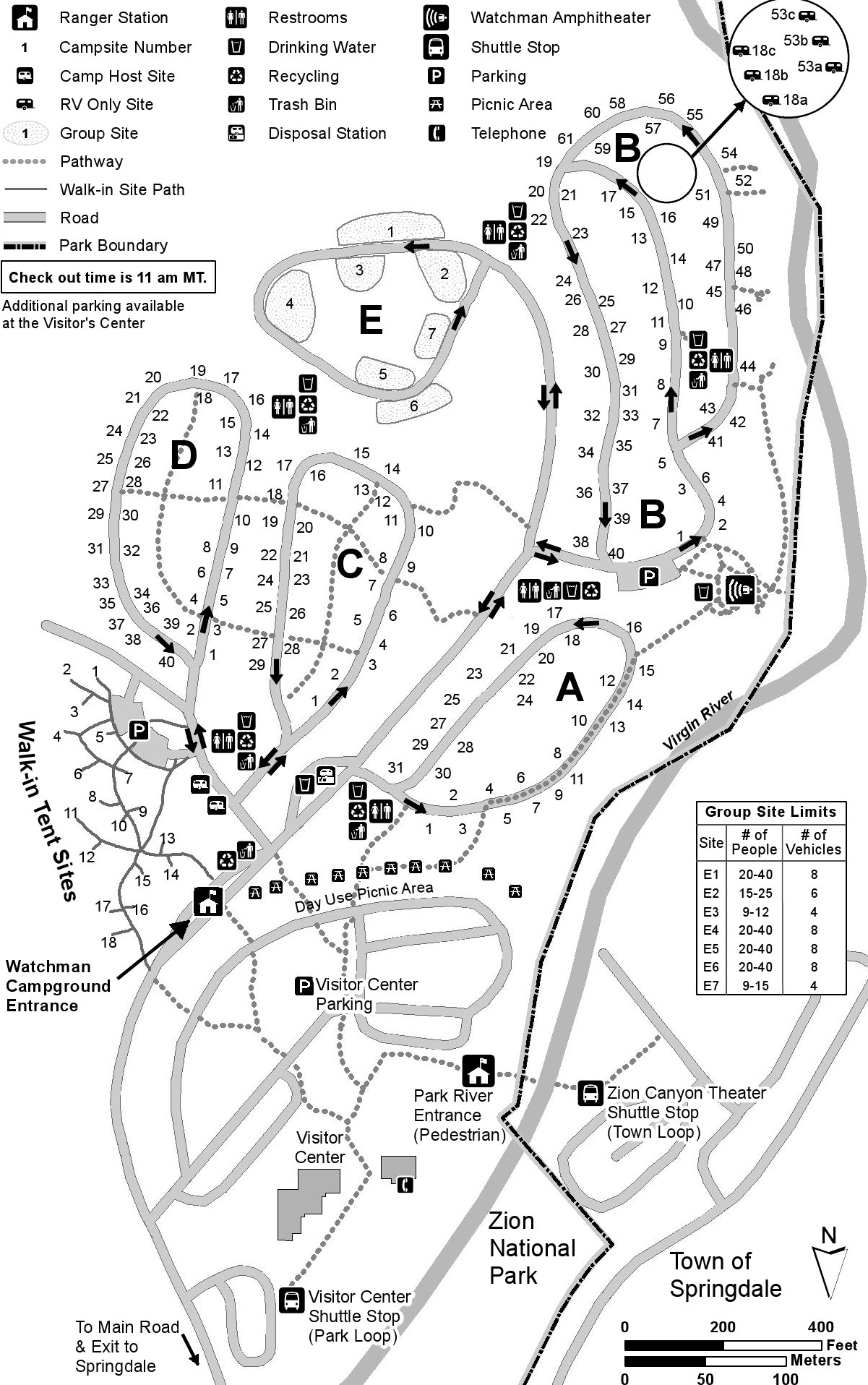 Starting December 1, 2014 the only loops that will be open are the A and B loops on a first come first served basis. Possible closures if the park's maintenance or vegetation crews need to do work there.
Watchman is already full so we are going to get there early, check Watchman for cancellations, and if not try to snag a spot at South Campground. Adventure ahead!
South Campground: Inside the park, first come first serve, Fee $16
South Campground is ½ mile from the South Entrance. There are 127 campsites (including three wheelchair accessible) available first-come, first-served. There are no hook-ups; a dump station is available for campers. Generators are allowed from 8:00 a.m. to 10:00 a.m. and rom 6:00 p.m. to 8:00 p.m. Campsites are $16.00 per night. Please note that South Campground will close for the season on December 1, 2014 and will partially reopen on February 27,2015. South Campground will be fully open by March 30, 2015.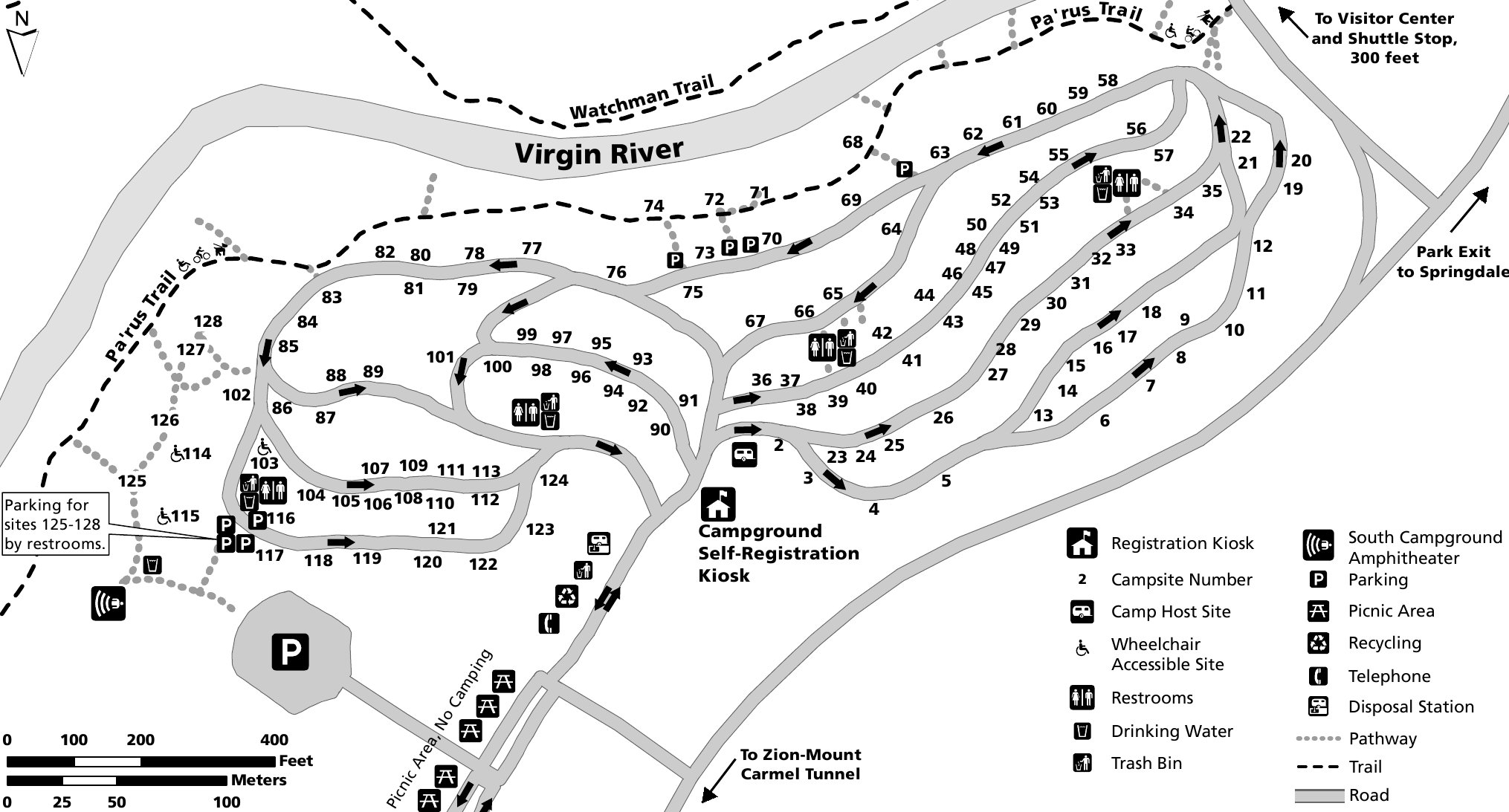 Lava Point Campground: Outside the park first come first serve, No Fee
This campground is typically open June through October, as weather allows. In 2014, Lava Point Campground opened on May 5. Situated at 7890 feet above sea level, it is off the Kolob Terrace Road, 25 miles (45 minutes) north of the town of Virgin. It takes approximately one hour and 20 minutes to drive to the campground from the South Entrance of Zion Canyon. There are 6 primitive campsites available first-come, first-served, pit toilets, and trash cans, but no water. Vehicles longer than 19 feet are not permitted on the road to the campground. There is no charge for camping.
OTHER:
While there are many options around the towns by Zion, another option JUST outside the park is Zion Canyon Campground and RV Park (1/2 mile from park entrance).